Dulaney Drafting And Design Coupons Page
Save money on Dulaney Drafting and Design's
3D printers for sale and one-day 3D printing workshops.
Check out the current coupons!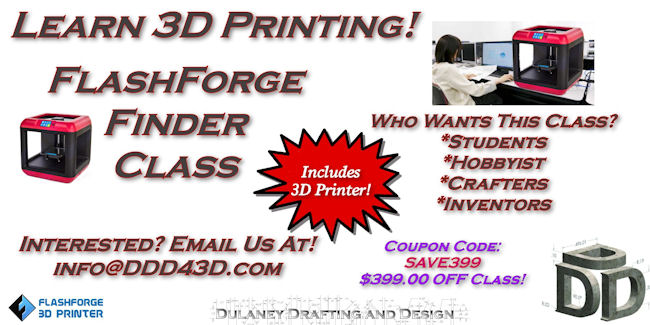 Limited Time Offer!
Enter coupon code at time of checkout and get $399.00 off of the Finder 3D Printing Workshop!
Finder Workshop Coupon Code: SAVE399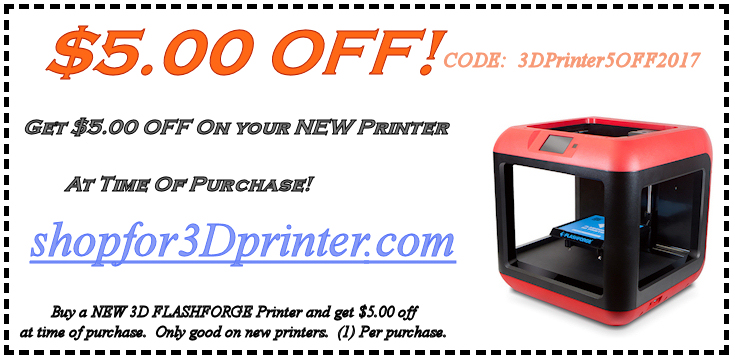 All Dulaney Drafting and Design's 3D printing coupons are valid in our on-line store at time of purchase! Please feel free to download our current 3D printing catalog too.
Download 3D Printing Catalog Here

3D Printer Sales - Shopfor3DPrinter.com